Rethinking Round
四月 25, 2018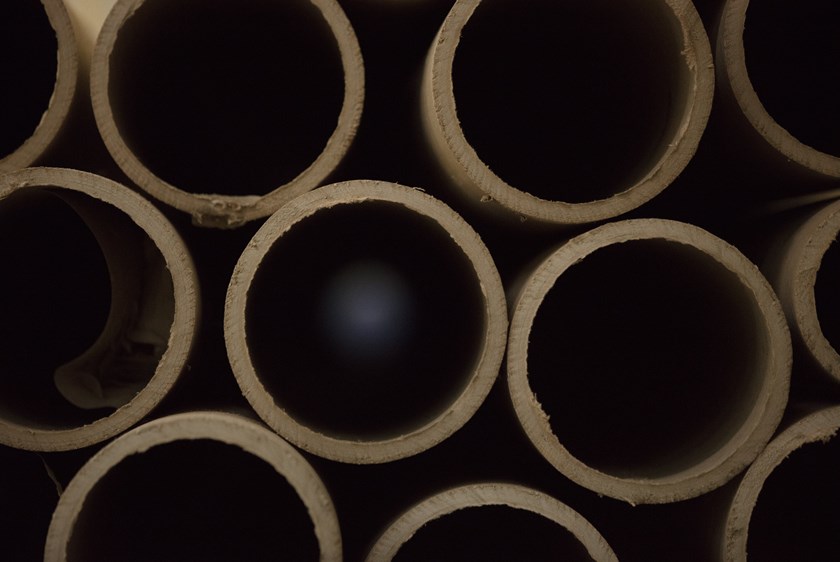 STRUCTURED YARN

™ CHALLENGES STATUS QUO
Polymer filaments are the building blocks for paper machine fabrics. And AstenJohnson is unique in that it manufactures its own filaments at a specialized plant in Vermont, USA. In addition to ensuring consistent quality, this enables collaboration in the development of special compositions and structures.
Structured Yarn is a great example. Round yarns have been around for decades because it is easier to extrude a round filament than one with an engineered shape. But when they suspected a Structured Yarn in the weave of a forming fabric might improve performance, our experts in Vermont and at AJ LABS weren't about to take the easy way out.
Like so many innovations, the idea began with customer feedback. Mill managers felt they could achieve dewatering, or retention, or sheet support, or long fabric life; they just couldn't have them all at the same time. That is, until Structured Yarn was developed.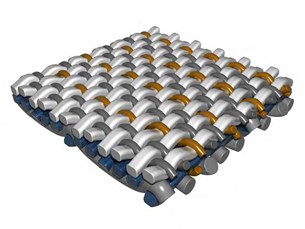 PacStar™
          Robust design used 
            on base positions for
                    maximum durability and 
life potential.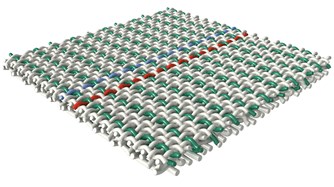 KraftStar™
Used on premium ply
positions or gap formers
for improved print quality.
NO MORE COMPROMISE
A Structured Yarn has a profile which is wider than it is high. The 10-15% reduction in void volume due to the thin caliper improves vacuum efficiency which increases drainage and retention.
But, it's not as simple as just "squishing" a round filament into a non-round one. The true innovation was extruding a filament with extremely consistent profiles and tolerances. The diameter of the yarn is controlled down to the nearest ten-thousandth of an inch. Compare this to the aircraft industry standard of one-thousandth of an inch. Then, imagine maintaining that precision over a filament's entire length which can reach 21 miles.
What started in printing and writing has progressed to other grades. For example, the packaging fabrics PacStar™ and KraftStar™ use the Structured Yarn design on both sides to provide support, stability, and long life on even the highest speed machines.